SEPTEMBER 2018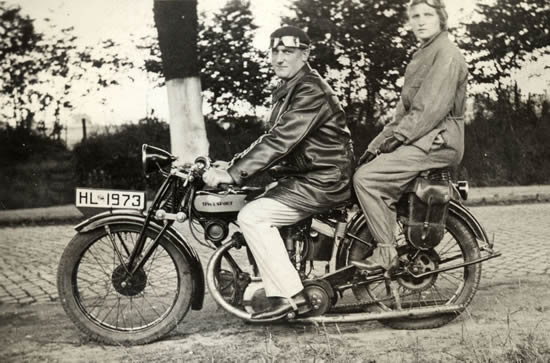 August Karl Bernhard Albrecht and Frieda Helene Stover, September 1930 (more)
Because there are just a few more issues to go before we pull into the station late next year, we're offering a one-time subscription price for the remaining four issues of Glimmer Train Stories, and for the remaining five of Writers Ask.
Glimmer Train has championed new writers since the beginning and is one of the most highly regarded short-story magazines in print, is represented in recent editions of the Pushcart Prize: Best of the Small Presses, New Stories from the Midwest, the O. Henry Prize Stories, New Stories from the South, Best of the West, New Stories from the Southwest, Best American Short Stories, and The Best American Nonrequired Reading.
When we dive into reading stories, we are prepared to be moved, surprised, and changed; we are never disappointed. Your subscriptions make it possible for us to pay writers well for all the stories we have published and will publish before we're done, and to present their work in a handsome magazine where great short fiction enjoys a physical existence that will persist.
Subscribe now to save 25% over single-issue pricing and to be sure you get the final four issues of Glimmer Train Stories. You'll get four issues instead of three, for $48 including US delivery. All destinations.
Writers Ask is an inexpensive, no-frills, topic-centered quarterly for writers who are serious about creating meaningful fiction. This publication is packed with the wisdom and perspectives of accomplished authors, many of whom teach in creative writing programs around the country.
Topics in the coming year: Approaches to Writing, Structure, Pacing & Scale, Description & Detail, Characterization, Advice for Beginning Writers, Theme, Point of View, Place & Setting, Dialogue, Revision, On the Role of Research, Writing Away from Home. See a list of our contributors.
Save 25% when you subscribe to Writers Ask, and get five issues instead of four, for $26 including US delivery. All destinations.
Wishing you all good months of reading and writing.
Looking forward,

Discovering, publishing, and paying emerging writers since 1990.