NOVEMBER 2017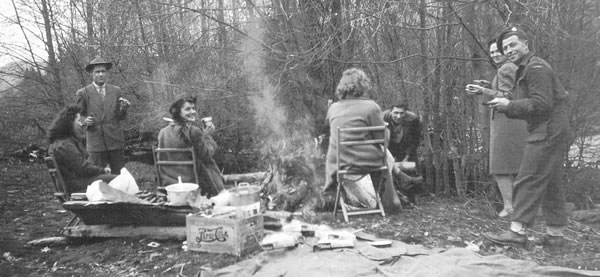 Applegate, Oregon, post-war 1945
Glimmer Train has actively championed new writers since the beginning, and we haven't solicited stories for many years. (We had to in 1990 because we were "new" and no one had heard of Glimmer Train.) We pay authors well for their work and the vast majority of funds we pay out goes to just-emerging writers.
Unlike most pubs that have little time for the so-called slush pile, we read every story submission ourselves, prepared to be moved, surprised, and changed, and we are never disappointed, even 28 years in.
Junot Díaz: What a short story does is more realistically mirror what it means to live in the real, where sometimes we feel our lives are divided by chapters. more
NOTES:
The Short Story Award for New Writers opens today! (And the grace period for the Family Matters and Very Short Fiction contests has been extended to January 12th.)
You can make your submissions here.
And here is our complete 2018 Submission Calendar and Writing Guidelines.
In the past seven years, over 80% of the 1st place stories for our New Writer Award have been their authors' first print publications. In that same timeframe, the gender balance of all winners has been almost exactly 50/50!
Glimmer Train, one of the most highly regarded short-story magazines in print, is represented in recent editions of the Pushcart Prize: Best of the Small Presses, New Stories from the Midwest, the O. Henry Prize Stories, New Stories from the South, Best of the West, New Stories from the Southwest, Best American Short Stories, and The Best American Nonrequired Reading.
When you subscribe to Glimmer Train, you'll find a big bundle of extraordinary fiction in your mailbox three times a year, and make it possible for us to pay writers well, to present their work in a handsome magazine where great short stories enjoy a physical existence that will persist.
$38/year, including US delivery. All destinations.
Writers Ask is an inexpensive, no-frills, topic-centered quarterly for writers who are serious about creating meaningful fiction. This publication is packed with the wisdom and perspectives of accomplished authors, many of whom teach in creative writing programs around the country.
Topics in the coming year: Approaches to Writing, Structure, Pacing & Scale, Description & Detail, Characterization, Advice for Beginning Writers, Theme, Point of View, Place & Setting, Dialogue, Revision, On the Role of Research, Writing Away from Home. See a list of our contributors.
$22/year including US delivery. All destinations.
Thank you so much for letting us read your work—it is an honor and a pleasure.
Warm regards,

Discovering, publishing, and paying emerging writers since 1990.