WRITER COMMENTS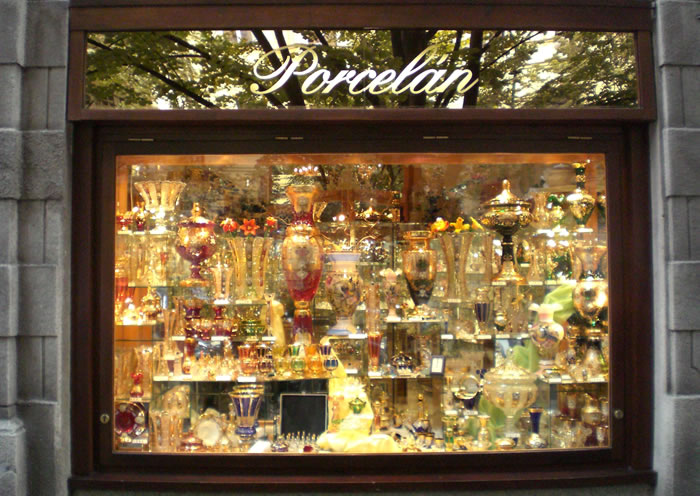 Paris, September 1983
My story being accepted for publication in Glimmer Train still stands as among the most significant moments of my writing life. I'm so grateful for your support, and it's not an exaggeration to state that receiving your call a few summers ago helped give me the confidence to continue on what was then an uncertain path. Thank you a hundred times over.—Xhenet Aliu, Domesticated Wild Things and Other Stories and now her debut novel, Brass.
You do make a huge difference in the world! Glimmer Train has given validation to my craft at a time when I needed it most, and that's something I will always have as encouragement. What a gift! Reading Glimmer Train Stories, and your guides to writing fiction, and the interviews you and your sister have given have helped me become a better, working writer. Glimmer Train is wonderfully writer-centric, and this shows in the time and care you've provided little me: a new writer with his first publication. Glimmer Train is an invaluable resource, and I thank you for all the work you all do.—Anthony DeCasper, winner of GT's Very Short Fiction Award
Glimmer Train has consistently published new literary talent, and I've been an avid reader for a long time. If you don't mind, I might check in from time to time to see about contacting some of your authors. I work with a number of agents here at J&N and I'm always on the lookout!—Chad Luibl, Janklow & Nesbit Associates
I would not have continued writing so eagerly without the early encouragement from you! Submitting to Glimmer Train was a constant in my life. Please never stop encouraging and helping young writers!—Weike Wang is the author of Chemistry, just out from Knopf.
I need to tell you that what you do with Glimmer Train is such a bright spark of light in the world. I am deeply grateful to have been included. And for your thoughtfulness and generosity! No rum cake will ever taste so good. (And that's saying a lot: my family is heavily Jamaican.)—Tamar Jacobs
I wanted to thank you for such a wonderful experience with Glimmer Train. You have been SO kind throughout the whole process, and your love of the craft is tangible and contagious. I'm excited to be a lifelong subscriber, and eager for each new issue, and to celebrate all your future successes. I cannot thank you both enough! It really is a dream come true. Thank you thank you thank you!—Spencer Hyde
I'd really like to thank you once again for accepting the story all that time ago. You have no idea how that's literally flipped my life on its head, to the point that I now have a fellowship here at UT Austin, and am some way into an actual novel. It's surreal. So thank you for the work you put in, for keeping the magazine alive. I'm sure I'm not the only one you've affected this way, and I'm sure I won't be the last.—Zain Saeed
I'm so grateful to you for publishing my first short story. You made me feel like I'm part of the family—both Glimmer Train and the writing community.—Julia Strayer
It's you and Susan we writers have to thank. Everything is done so well. It's not enough that you produce over and over again a thought-provoking artistic beautiful magazine. It's everything you do. The way you handle the magazine, go over the stories carefully, pay generously, send the contributor copy by Priority Mail, and on and on, I could go: the pleasant things you say, the encouragement you give, the good feeling I have every time I receive a word from you. And you've always been like that. I am overwhelmed by it all. And I'm glad to say I've been there with you from almost issue number one. Thanks and very best always.—Stephen Dixon
I recently signed a contract for a novel with Brooklyn Arts Press. It's definitely my moments of success with journals like Glimmer Train that gave me the courage to attempt something as crazy as writing a novel.—Geoff Wyss, author of How
You are guardian angels of the short story form.—E.A. Durden, whose first story was 1st place winner of GT's 2009 New Writer contest and was named a Best American Distinguished Story, and whose story "The Orange Parka," also published in GT, was chosen for the new Pushcart Prize collection
This is really special for me, as Glimmer Train was the very first literary magazine I read and submitted to when I first started writing. I'm just thrilled.—Caleb Leisure
When my stories found a home in Glimmer Train, they found an actual home: a generous place full of warmth and goodwill and smart, close attention.—Lauren Groff is the author of Delicate Edible Birds, The Monsters of Templeton, Arcadia, and more.
This news came at a particularly rough time in my life—New York in late 2001 was a melancholy place, and I was going through some turbulence of my own—making that [finalist] list not only lifted my spirits, it actually helped put me at the desk, writing again… This was my first real recognition as a writer, and a friend of mine, a poet, advised me at the time, "There's fuel in that. Live on it." And I will tell you, I lived on the feeling that seeing my name on that list gave me for a number of years. The wheel has perhaps turned more slowly for me than others, but it still turns.—Marc Basch won 1st place in the 2007 New Writer contest is co-writer of I'll See You in My Dreams and the just released The Hero.
Hello! This is Karen Russell—I wanted to get in touch to say that you have sent me one of the nicest contracts (not a genre known for its charm and delight!) that I have ever received, and also that I feel like a lottery winner to have my interview with Carmiel Banasky appear in Glimmer Train. I have been a huge fan of Glimmer Train for years now (you guys published one of my favorite stories of all time, by Rivka Galchen), and I'm honored in the extreme to appear in your pages. Sorry for so much effusion out of the clear blue. Wishing you every good thing!—Karen Russell is the author of Swamplandia! and Vampires in the Lemon Grove.
The magic that GT brings into the world consistently amazes me, and I feel SO lucky that my first piece is in the dedicated hands of such wonderful, encouraging people. I don't think my heart has stopped racing since we got off the phone!—Lauren Green
I can't begin to express how much this means to me. Many many thanks to you and Susan for reading my work over the years, as well as for the time and energy you put into Glimmer Train. I'm looking forward to submitting my next story! I still can't believe I won 2nd place. When I read this email an hour ago, I jumped clear out of my seat at the dinner table.—Emory Harkins
Thank you for sending me those beautiful bookmarks—they arrived with the latest issue, and seeing my words in print, my name on the cover for the first time, made me so full of emotion that I could barely breathe. I will never forget this, my first print publication, and I thank you both for giving me this opportunity.—Lillian Li, winner of GT's Short Story Award for New Writers, is the author of the novel Number One Chinese Restaurant/The Duck House, which is forthcoming from Holt next year.
I want to say how humbling it is to be paid so well for a short story publication. It's a rarity today and—as I'm sure you've heard many times from many writers—a real privilege.—Perry Janes, whose very first published story, "Night Movers" appeared in GT and was also chosen for the new Pushcart Prize collection.
My story is in wonderful company, and, as always, the magazine feels lovingly, thoughtfully, and handsomely put together. I'm so pleased to be in its pages.—Caitlin Horrocks, now author of This Is Not Your City, her debut story collection.
I also thought I'd share this good news with you--especially because I consider Glimmer Train to be one of the most important supporters of my work. I was just this week selected as one of nine 2015 NYC Emerging Writers Fellows by the Center for Fiction here in the city. Thanks again for giving "Uncle Jerry" a good home and for all you do for the literary community!—Stephen Langlois
Oh, it's in print? Gosh, things just keep getting better!—Lara Markstein
It will be my very first published story [winner of GT's Short Story Award for New Writers], and I can't tell you what it means to me to know it will be in Glimmer Train. Yours was the first literary magazine I ever read; I'm incredibly honored to have been chosen.—Aria Beth Sloss, Autobiography of Us, Henry Holt & Company
I'll always be grateful for the fact that you and Susan gave me my first real break.—R. Clifton Spargo, author of Beautiful Fools, The Last Affair of Zelda and Scott Fitzgerald
I really can't believe I won first place—after receiving so many rejections from other journals, I felt so overwhelmed... I thank you again for believing in my work. Glimmer Train really is dedicated to finding new voices, and I feel incredibly honored right now!—Melissa R. Sipin, now has an agent and has a novel in the works.
The issue looks amazing. This has been, by far, one of the most "writer-friendly" publishing experiences of my career. I'm honored to be part of your publication.—Micah Nathan, Gods of Aberdeen
I'm delighted to hear that my story "Summer Rose and Monk" made it to the Honorable Mention in the Short Story Award for New Writers. It's a great honor and tremendous encouragement. I also want to thank everyone at Glimmer Train for your dedication to seeking out emerging writers and new voices from different cultural backgrounds.—David Liu
So many good things have come from my publication in Glimmer Train Stories. The day that I received my copy of Issue 67 [with her story "Killer Heart"], HarperCollins made an offer to publish my collection of short stories.—Barb Johnson, winner of GT's Short Story Award for New Writers, More of This World or Maybe Another
You have been so considerate and respectful during this whole process and I thank you immensely. It has been, by far, the single best experience I've had with a publication and editor.—William Akin
I wanted to pass along some wonderful news. My novel has been accepted for publication by Holt! As you may recall, my agent Bill Clegg first contacted me after reading my very short story, "A History of Everything, Including You" [which won GT's Very Short Fiction Award] in Glimmer Train. He has been a tremendous supporter and I'm so thrilled that GT brought us together! Thanks again for everything.—Jenny Hollowell, Everything Lovely, Effortless, Safe
My Glimmer Train debut remains one of the things I'm the most proud of and your continuing support means the world to me.—Lance Weller, Wilderness
I have been reading Glimmer Train all of my adult life. Its stories have enriched me, transported me. I keep copies in my car, kitchen, library, bedroom, office, tucked away like treasure, never far from the hand.—Benjamin Percy, Red Moon, The Wilding, Refresh, Refresh, and The Language of Elk
In writing programs like the one I was in at UMaine, we hear quite a spread of horror stories about the interactions between writers and editors. That a magazine with as great of a reputation as yours still treats emerging writers so well is refreshing knowledge.—Brad Beauregard
I know that you get a lot of email, but can't resist keeping you posted on what an enormous impact Glimmer Train has had on my life and writing. Based upon my respect for Glimmer Train's editorial decisions, I thought: geez. Maybe I can do this. Now I find myself writing a novel for William Morris Endeavor agent Kirby Kim—which I'll hand him in person, at this February's AWP Conference & Bookfair.—Soma Mei Sheng Frazier is the author of the book collections Salve and Collateral Damage, and she is working on a novel and a screenplay.
Lots of exciting happenings, Linda, in the past year. THANK YOU, THANK YOU, to you, your sister, and your readers for your faith in me. The 20 copies are all gone! :) I've sent them to every person I love. And I truly appreciate the signed copy from you both. That one goes up on the mantelpiece. I will always remember Glimmer Train. My first big break.—Clayton Luz, When the Wind Blows the Water Gray
This story marks my 22nd submission to Glimmer Train, which I guess proves that persistence really does pay off. So happy to see this dream come true.—David James Poissant is the author of the story collection The Heaven of Animals and a new novel forthcoming from Simon & Schuster.
This is a wonderful honor; this kind of reinforcement does unequivocally good things for a young, as-yet-unpublished writer.—Evan Christopher Burton
I did as you suggested, and mentioned that the story did well in the competition when I sent a query e-mail out to Byline Magazine. The editor subsequently asked to see the story, and would like to publish it next year. You ladies and your wonderful magazine are great friends to writers.—James O'Meara
I am thrilled you like this story and so grateful you will be publishing it. Your kind words and support mean so much to me. In 2007 I wrote to thank you because I suspect that winning 3rd prize in your Short Story Award for New Writers contest helped me get into a PhD program. The time you have spent reading my work has had real, tangible impacts on my life and I can't thank you enough.—Devin Murphy, now author of The Boat Runner
Thank you very much for this amazing news! I am overwhelmed. I am also hoping that I can find, among my childhood photos, the one I always told myself I'd use if a story of mine were ever accepted by Glimmer Train.—Julian Zabalbeascoa
I just got home last night from a trip to find your message on my answering machine, with the news that you are publishing my story "This Day." I cannot begin to tell you how excited I am about this news! I am just so, so thrilled. I have been reading Glimmer Train, and admiring the stories and interviews in it, for years, and have submitted, I believe, 15 stories to the magazine since 1996—which means that persistence does pay off, and your continued encouragement has helped me to persist. This is a huge, huge hit for me (GLIMMER TRAIN! I still can't believe it!), and I am so grateful to you for accepting this story.—Susan Jackson Rodgers, author of story collections Ex-Boyfriend on Aisle 6 and The Trouble With You Is; and her upcoming debut novel This Must Be the Place will be out shortly.
Now that I've regained my composure a little, I want to thank you for the gigantic boost you've given me. You probably hear this from everyone who places in the Short Story Award for New Writers, but at the risk of boring you: every time one of my stories dies halfway through draft two, every time a friend says, "I don't get it," every time I open a rejection letter, I'll think back on your call and know I'm allowed to return to my desk and keep plugging away at the thing I love. That knowledge is life-changing.—Gillian Burnes
I'm honored to be included with so many talented writers in the winter edition of Glimmer Train. This has been the high point of my writing career.—Janis Hubschman
You published "The Thing with Willie" in Glimmer Train, as the winner of the Short Story Award for New Writers in Spring 1999. Along the way, agents called me, and that story eventually found its way into a creative writing handbook and to New Stories from the South: The Year's Best. I will be forever grateful to you for accepting that story, which inspired and encouraged me, not to mention alerting me to years of happy reading of Glimmer Train.—Karen Sagstetter is the author of The Thing with Willie: Stories of Two Families.
I've always admired your magazine and I can't think of a better home for "Stowaways." This is just the beginning of my writing career, and I'll never forget that my first break was with Glimmer Train.—Joseph Chavez
Glimmer Train is such a lovely publication, and it's an honor to see my first story find a home there.—Perry Janes, and this is his first film: Zug
The best thing I will have ever received except my kids! A box of GT's with my story in them! Ahhh, now I don't know what to do with my writing self, getting published in GT has been my only real goal! So, I suppose, as my old boss at a University in Philly used to say after every lunch break—and he was very much a Mr.Fezziwig—"I am replete with the fruits of my pilgrimage."—Anne Walsh Miller
As you probably know, being a Glimmer Train finalist is a nice addition to one's resume.—Henry Rozycki
Of course you can quote me. Having endorsements/testimonials on the site is a great idea, and it fits what GT and its editors stand for—the human heart as it drives and illuminates the human condition, and the story of lives and how we make fiction from them. I think fondly of you and Glimmer Train, too. Since my own career has led me to ride the fence, so to speak, between literary fiction and genre fiction, GT feels like home (when home is sometimes difficult to find on a map).—Bruce McAllister, author of fiction, poetry, and nonfiction; story collection, The Girl Who Loved Animals; and the novels The Village Sang to the Sea and Dream Baby.
I've been feeling the joy and excitement of seeing "Body of Work" in Glimmer Train for over a month, and still could not be more delighted. I've been impressed with the magazine all the years I've been reading it—how thoughtfully the stories are presented, the fantastic artwork, the consistent quality—but it wasn't until having a story published that I really became aware of the gracious and generous support you provide to your writers. It means so much to have people care in such an obvious way about the work. I'm very grateful!—Tracy Guzeman, now author of The Gravity of Birds
I wanted to say a great big thanks to both of you for everything—it's been a real pleasure to publish this piece with people who truly love what they do.—Adva Levin
This is the first time in my life that my writing has been recognized. I'm deeply honored that it is with Glimmer Train.—Auguste Budhram
Today I just deposited my first paycheck ever for my writing! I can barely believe it. It is an enormous honor being published in Glimmer Train, and I thank you from the bottom of my heart for supporting us fiction writers. Thank you, thank you!—Sommer Schafer
I am thrilled to have been recognized by your stellar publication. Please know that your encouragement is crucial to new writers, and I couldn't be more pleased or grateful for being named an Honorable Mention finalist. I adore your journal and thank you and your sister for being a constant north star in an ever-evolving literary landscape. You give us all direction.—Becki Pickett
Wow. I'm thrilled by this news! Thank you so much. I have long been a reader and admirer of Glimmer Train. And to win this award for "The Hecklers," a story I am very proud of, makes this such a great moment.—Aaron Guest
Everything looks perfect! Such an incredible, goosebump-inducing thrill seeing it all assembled like that.—Joseph Chavez
How wonderful! I've never been included in any of those [Best American Short Stories] before, and have always yearned to be—so THANK YOU for putting "The Archivist" out there!—Claire Vaye Watkins is the author of the story collection, Battleborn, and, most recently, the novel Gold Fame Citrus.
I just wanted to say "thank you" again for publishing my story, "My Brothers and Me" in Glimmer Train. I received my copies yesterday, and they're beautiful. This has been an incredible experience, and I can't thank you all enough.—Natalie Sypolt
Thank you again for being the first to publish me and for giving me the courage and confidence to get my work out there.—Barbara Ganley
Thank you for Glimmer Train and for putting on this contest. The money and encouragement couldn't have come at a better time. My daughter is due this week.—Gabe Herron
This is a special story for me, and it means the world to me that it will be in Glimmer Train.—Lee Martin is the author of The Bright Forever, Pulitzer Prize finalist; also the novels Quakertown, River of Heaven, Break the Skin, and Late One Night, and his memoirs, Such a Life, From Our House, and Turning Bones; and the short story collection, The Least You Need to Know.
Thank you again for accepting the story. As I'd mentioned, you were the first magazine to accept one of my stories, back in December of 2001, if I recall correctly. (I hit the jackpot on the first try…) It was validation then that I was a "real writer" and changed everything, really. I was in Issue 50 and now will be in 90. A true honor. Thanks for the terrific product and for your service to readers and writers alike.—Adam Schuitema, author of the novel Haymaker, the story collections Freshwater Boys and, most recently, The Things We Do That Make No Sense
It looks wonderful! I can't tell you how excited I am to see it in print, and how grateful and honored I am that it was chosen. Cliché as it may be, this story is very close to my heart, and it really will be a dream come true to see it in one of the best literary magazines in the world.—Christopher Marnach
This truly is incredible! I am overwhelmed. I am also hoping that I can find, among my childhood photos, the one I always told myself I'd use if a story of mine were ever accepted by Glimmer Train.—Julian Zabalbeascoa
If anyone would have told me twenty years ago—or even ten!—that I'd have a fourth story coming out in Glimmer Train, I never would have believed them. What's more, I've worked with a lot of editors, some good, some not so good, and some even a little mean despite accepting a story and apparently liking the writing, but you guys have always stood out in both kindness and professional approach. You're both top notch, and I'm honored to be part of your magazine.—Sean Padraic McCarthy
You treat your writers so well, which is why I think the magazine is so universally respected.—Jeremiah Chamberlin
I know from experience that you both read your slush pile, a fact that is very near to my heart! So many of us only half-believe it can actually work—but you give us hope! (Not to sound too sappy!) It's the old lesson about not giving up on doing what you love.—Marni Berger
Thank you for bumping my literary career onto a brand new path. I'm proud that "57 Gatwick" is the lead story in my forthcoming collection, and I'm still grateful to Glimmer Train for publishing it. We all dream of breaking through, and that's what this wonderful literary magazine represents to me: a door to elsewhere, a door into the world of writing.—Patrick Hicks is the author of The Commandant of Lubizec, The Collector of Names, Adoptable, and This London.
I got the box of issues today. It was really an exciting and beautiful feeling to receive them. I love everything about it, not the least of which is the care and love with which you've put the issue together. I'm really proud to be a part of it.—Siamak Vossoughi is the author of Better Than War.
I received the journals and they are gorgeous! I can't thank you enough for giving "Miss Me Forever" a home and for all the love and care you showed it and me. Thank you again for such a wonderful experience!—Eugene Cross is the author of Fires of Our Choosing.
It took 10 years and 23 rejections (!!!) but I finally made it onto their pages… Really nice issue, with Gina Ochsner and others…—Yuvi Zalkow
This last year, my first novel, Beyond the Horizon, was picked up by Oneworld Publications in the UK as part of a two-book deal. The book will be coming out in March of 2015. Lots of people credit talent for success in publishing. Others say it's luck. But really a large part of it seems to be the willingness of strangers to give someone a chance. Your magazine gives all writers a chance. You've also cultivated a readership that gives writers like me a chance. So, thank you for doing what you do. Like many other aspiring writers, I appreciate it more than you know.—Ryan Ireland
It's good to know that the payment is on its way when so many journals take months and months and months to do so. You really do run a heck of a journal AND business and have been very generous with your mentorship over the years. I greatly appreciate it and certainly sing you and GT's praises whenever and wherever I can.—Andrew McFadyen-Ketchum
We've communicated occasionally and I've been meaning to tell you that being recognized as Top-25 really opened some great opportunities for me. It also gave the confidence I needed to pursue writing seriously. Thanks again for your support!—Raul Palma, on Twitter
You and Susan have given me a gift beyond measure. It feels like there is an artistic purpose to my life over the last twelve years that I have nurtured in secret and now to share it with the world is beyond thrilling. It truly feels like my secret heart has been honored out in the world. Thank you both so very much for the hard work you do.—Ming Holden, founder of The Survival Girls
I just got my copies of Glimmer Train and have already started giving them out to writer friends. It's a lovely, lovely issue. I'm very proud to be in it. Of course, they're all lovely issues; you consistently choose strong and striking fiction, and the other elements you bring in—the photos, the signatures, the Last Pages—they create a truly warm and rich reading experience. It's like going to a great fiction reading, where you not only hear stories you're going to remember but also get to know the writers a bit during the Q & A. And then, too, the process—working with you and Susan is a delight. You have such palpable enthusiasm for the work you're choosing, for the collection you're creating. You're unbelievably welcoming. I just can't say enough good things about Glimmer Train. Thanks for letting me be a part of it.—David Ebenbach is the author of The Guy We Didn't Invite to the Orgy, Into the Wilderness, Between Camelots, and, just now, Miss Portland.
I received my copy of Issue 92 last Friday and was ecstatic, and especially honored that you and Susan wrote inside. I will certainly treasure it forever. Working with you, and being published in Glimmer Train, has truly been one of the best experiences of my life.—Sommer Schafer
Here's to the classiest lit mag in the Library of Congress, which sent a rum cake for the holidays. Thanks, Glimmer Train.—Elizabeth Kadetsky is the author of two books of fiction, most recently On the Island at the Center of the Center of the World and The Poison that Purifies You; also the memoir, First There is a Mountain.
P.S. I just wanted you to let you know that I received a whole slew of agent queries once the Glimmer Train chapter came out and in the end, decided to sign with William Morris Endeavor.—Mehdi Tavana Okasi
It is an absolute honour to be published in such a prestigious magazine that I so admire. I've read your contributor bios and hoped, but never really believed, I could be published alongside such an august group. It's been a challenging year, during which I seriously doubted my writing abilities. Needless to say, this is incredibly encouraging and inspiring. Thank you.—Eva Lomski